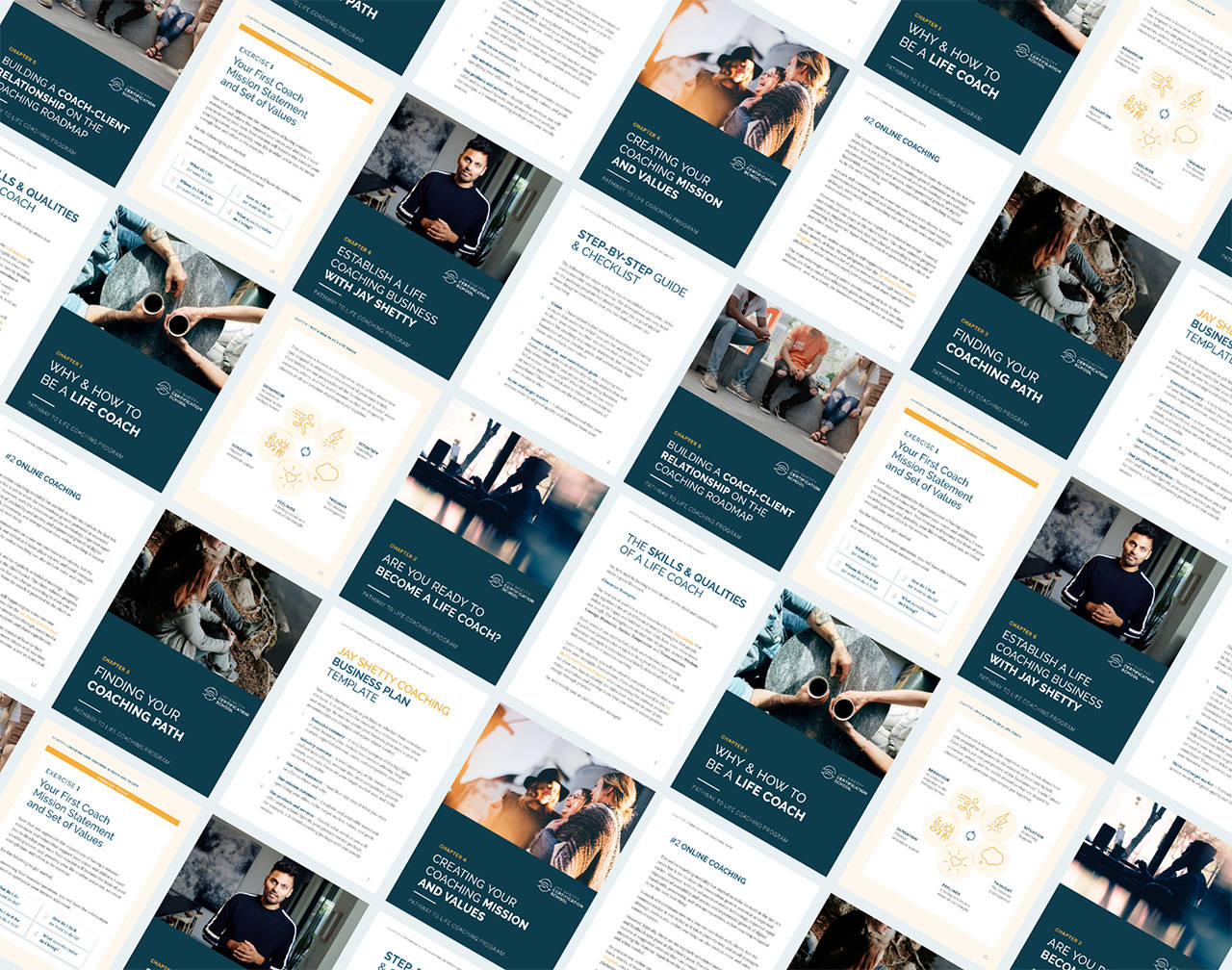 Wondering if
Life Coaching
is the Right Step
for You?
Pathway for Life Coaching is a free, 6-day, self-paced program that will help you discover if a coaching career is the right next step for you! Each lesson covers a core element of coaching and includes video lessons, interviews with coaches, a self-study, and reflection:

1. Why and How to Be a Life Coach
What is life coaching really about? What exactly does a coach do? How is coaching different from consulting, teaching, or therapy? Why and how might life coaching be a great fit for me?
2. Are You Ready to Be a Life Coach?
What skills, experiences, and mindset does a life coach need to be effective? What does it actually look like to coach someone?
3. Finding Your Coaching Path
How does the coaching process, approach, and application differ in different industries or settings (i.e. personal vs. professional coaching)? How does coaching help my clients? How does coaching someone else help me? What is my coaching style?
4. Creating Your Coaching Mission and Values
What professional and ethical standards are life coaches bound to? How do I determine my own standards for my own client-coach relationships?
5. Building a Coach-Client Relationship on the Coaching Roadmap
How do I build lasting relationships with my clients? How do I become a better listener?
6. Establishing a Life Coaching Practice with Jay Shetty
How do I build a successful, profitable life coaching business? Why is support so vital for new coaches? What is the Jay Shetty Certification School, and how will certification benefit me and my clients?

Are you ready to take the next step?
If you've been wondering if life coaching is in your future, this is the perfect time to find out! Enroll in the Pathway for Life Coaching Program for free - just Click here.